City seeks artists to transform utility boxes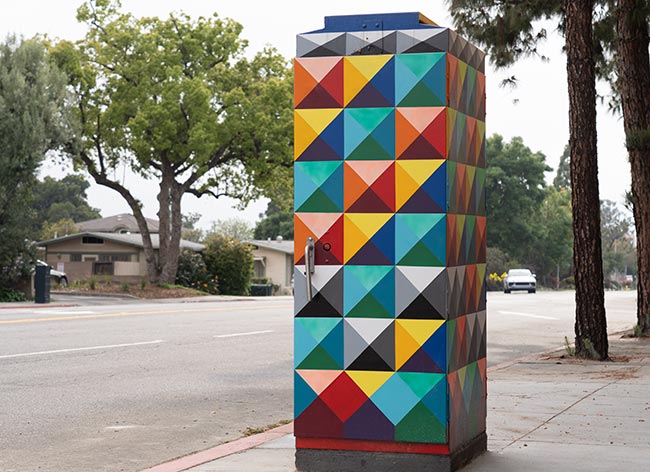 The Claremont Public Art Committee is again calling on artists to submit ideas for transforming 10 more utility power boxes over the summer.
The committee asks artist to submit designs by Thursday, May 4 at ci.claremont.ca.us.
Last fall, 10 artists were commissioned to design and paint utility boxes around town. The effort that proved quite successful, with the colorful designs adding vibrancy to what were once drab, inert fixtures in the city.
The city and committee's painting project is funded through dedicated public art funds. For more details visit ci.claremont.ca.us.