Police find fentanyl after responding to 'routine' call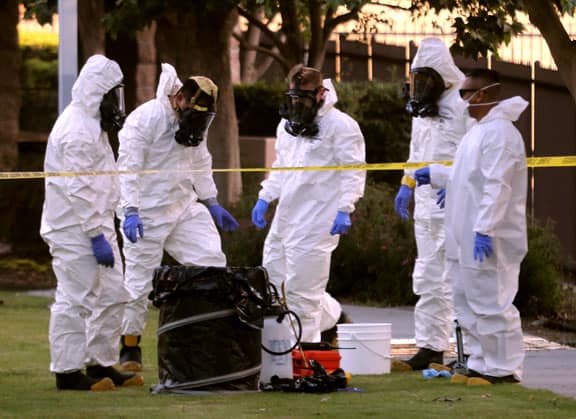 by Steven Felschundneff steven@claremont-courier.com
Claremont police got a scary surprise after responding to a routine call for assistance Tuesday morning.
At 10:22 a.m. a call came in that a man was passed out in Rancho San Jose Park. When police arrived they found a man slumped over a bench, in addition to a woman who was also impaired. The man and woman had apparently been using drugs in the park and were transported to area hospitals, according to police at the scene.
During their investigation police found a substance that later tested positive for fentanyl. The park was subsequently closed and cordoned off with yellow police tape.
Fentanyl is a synthetic opioid that is 80 to 100 times stronger than morphine and ingesting even a small amount can cause a fatal overdose.
A Los Angeles County Health hazardous materials team was called in along with personnel from the California Department of Justice, Division of Law Enforcement. Dressed in full protective gear, the two teams spent most of the day decontaminating the area where the drugs were found.
The COURIER will update this report as more details become available.